Searching for an Experienced Commercial Construction Company Near Laredo, TX?
Since 1972, Modern Construction has emblazoned it's core values into vast construction projects throughout South Texas. From design-build to full project completion, we have led the way in using our industry's best practices.
Client involvement is a priority, while everyone else is promising cutting edge, we deliver fulfillment on time and on budget. Throughout the years, businesses in South Texas have put their trust on the proven mark of commercial construction. See how we can bring industry recognized efficiency to your next commercial or institutional project.
Our Professionals
Since 1972, Modern Construction, Inc. has completed over 700 million dollars of construction throughout the Laredo and South Texas area with a specialization in low-rise new commercial construction. We have performed on a wide variety of projects ranging from schools, churches, public/ institutional construction to multi-story office building, trucking terminal facilities, distribution warehouse facilities, industrial plants and medical clinics. With over 1,600 completed projects, our repeat clients are our strength, reputation and the true reflection of our commitment to quality having performed multiple projects for many of our clients.
Our primary business consists of negotiated design-build projects and we depend upon this method of work acquisition for approximately 90% of our volume, with the balance of our work coming from the lump-sum, competitively bid market. This allows us to stay closely attuned to changes in the competitive marketplace and in construction techniques that allow us to continually refine our cost competitiveness, which accrues to the significant benefit of both our lump-sum big clients as well as our negotiated design-build projects.
We have a staff of construction professionals who assure a consistent quality of workmanship. This includes the employment of a certified building designer, several construction engineers and numerous field construction professionals. Our firm has maintained the capability of self-performing those items of work historically considered part of the General Contractor's scope, namely, project management and administration, supervision, concrete, structural erection, metal roofing, miscellaneous metals and carpentry work.
We firmly believe that the capability of retaining certain elements of work for the General Contractor's own forces is a key element in ensuring performance on schedule. In addition, top management personnel closely monitor all jobs. This provides the type of client satisfaction that we feel is expected of Modern Construction, Inc.
Other factors that enable us to be most effective include a proven history of knowledge of the latest local construction code requirements, and a willingness to negotiate in problems areas. Our history with our suppliers enables us to command top performance and the lowest prices from the best material suppliers and subcontractors in our industry which in turn allows us to pass on those benefits to our clients.
We are fully versed on all of the latest local, city, and regional code requirements so that the projects can progress smoothly and in a timely manner. This allows us to continue our outstanding record for on-time completions. In addition, we are willing to work together to satisfy any problem that may arise. We help our clients receive any needed specifications, pricing, and scheduling to meet the project's requirements.
Our Insurance Program
Hand-in-hand with our proven performances on the jobsite and in the administration of our projects is the security we provide all our clients through our insurance program. Especially in Laredo, many of our competitors expose their unwilling clients to personal financial calamity through woefully inadequate insurance coverage.
Litigious plaintiffs could very easily assign a claim arising from a catastrophic accident occurring at the jobsite to personal exposure to the client — unless the proper insurance coverage is in place.
Modern Construction, Inc. would not allow such exposure to reach you in the event of such an accident precisely because our insurance is specifically tailored to the construction industry.
Our coverage includes, but is not limited to:
Workman's Compensation Insurance of $1 Million which subscribes to the statutory regulations provided by the Texas State Board of Insurance.

General Liability insurance with a General Aggregate Limit of $2 Million provided by standard insurance carriers licensed to do business in the State of Texas and rated A or better.

Products & Completed Operations coverage of $1 Million on all our installed products.

Builders Risk Insurance provided by standard insurance carriers of $3 Million throughout the construction phase of your project.

Liability insurance of $1 Million on our fleet and additional insurance coverage on all our property and equipment while it is in use at your project.
…and various other forms of insurance coverage.
Modern Construction, Inc. gives our clients the peace of mind that can only come with a superlative insurance program to not only insure that your project gets completed when things go right, but also protect you personally, as well as your company, when things go wrong.
We advise all our clients to demand adequate insurance protection on all of their construction projects, large or small.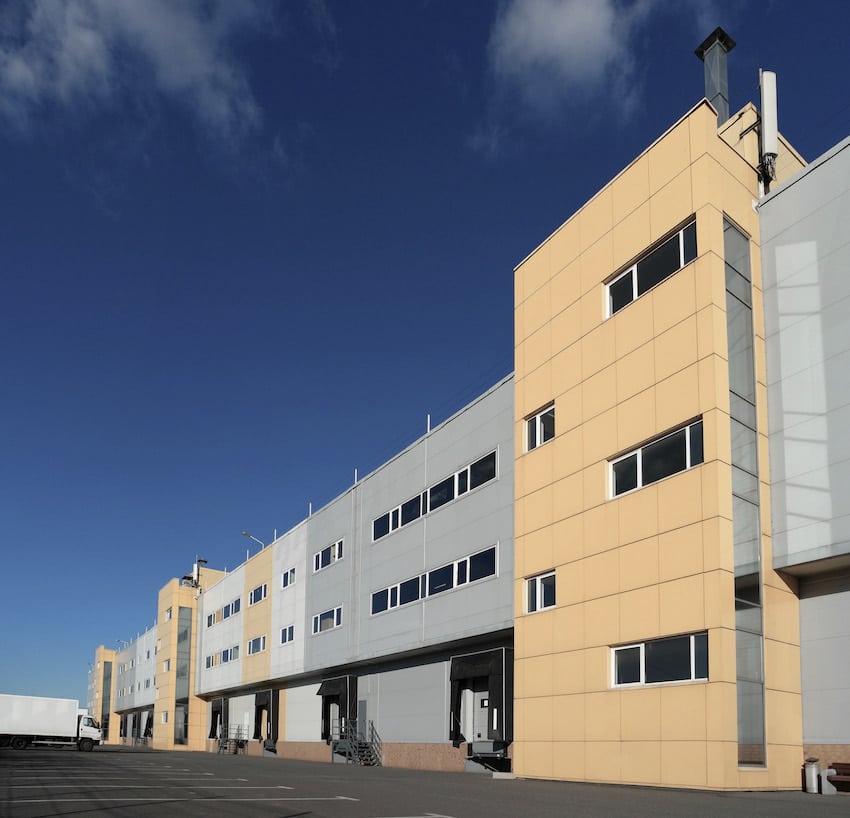 Bottom Line
Our reputation, our qualifications and our willingness to provide the utmost in customer satisfaction will serve to insure that your selection of Modern Construction, Inc. for any construction project is a prudent decision. Our reputation hinges on our work and we stand ready to provide references in the business community at your request; we are proud of what they say about the quality of our work and service.
Sincerely yours,
Jose E. Garcia
President